Clear Mind, Kind Heart
Friday 2 to Monday 5 April
In the rush of modern life it's easy to forget deep down who we are.
Calming down allows us to reconnect to our own heart and discover the wellspring of goodness within.
The retreat will focus on the methods for developing calm abiding and pure good heart as presented by the peerless scholar and great master Geshe Acharya Thubten Loden's masterpiece Path to Enlightenment in Tibetan Buddhism.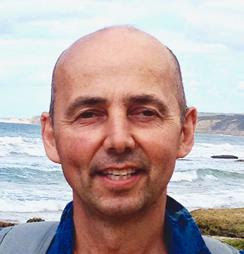 Led by Tim McKibben, a student of Geshe Loden, there will be four sessions per day 7 to 8:30am, 10 to 11:30am, 2:30 to 4pm and 7 to 8:30pm, the Monday sessions finish at 11.30am.
To register please click here
Tibetan Buddhist Society members can redeem their 2020/2021 Retreat and/or class discount vouchers for this event. Our apologies this was not available in 2020. If you would like to become a member click here.
Information about how to connect to the teachings will be sent following registration.