REGISTRATIONS ARE NOW OPEN. CLICK HERE. If you have any queries please email events@tushita.org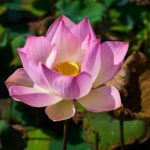 Suitable equally for new and experienced practitioners, this online meditation retreat provides a wonderful way to start the New Year, having a break from the stresses and worries of 2021. The retreat will comprise 4 sessions of guided meditation each day, commencing at 9.30am and finishing at 6.00pm, with the last day finishing at 12.30pm.
Whilst we are meditating, we develop a mind that is calm, clear and focused. Also, during meditation harmful states such as worry and anxiety are suspended. In this way we cultivate enduring happiness and tranquillity.
The theme for the retreat is the Six Perfections, developing our positive qualities – such as generosity, kindness, stability and energy – to their fullest potential. In brief, the six perfections are generosity, ethics, patience, enthusiasm, meditative stabilisation and wisdom. Explanation will be drawn from Sera-Je Geshe Acharya Thubten Loden's Meditations on the Path to Enlightenment.
The retreat teacher is Michael Joseph, a regular teacher at the centre, director and long time student of the Society's founder and spiritual guide, Venerable Geshe Acharya Thubten Loden.
The daily schedule is:
| | |
| --- | --- |
| Session 1 | 9.30 am – 11.00 am |
| Session 2 | 11.30 am – 12.30 pm |
| Session 3 | 2.30 pm – 3.30 pm |
| Session 4 | 4.30 pm – 6.00 pm |
The cost of the full retreat is $208 (full rate) and $156 (concession). There is also the option of attending the online meditation retreat for a number of days or a number of sessions. The cost per session is $8 (full rate) and $6 (concession).